Channel District Grocery Store in Tampa, FL
If you haven't been to our urban grocery store in the Channel District in Tampa, you're missing out! Our second location brings local conveniences, specialty foods, and a liquor store to the Channel District. Visit us today to see our wide selection of food and drinks!
Live Organic
Live Healthy
If you're looking for a unique and conveniently-located urban grocery store, then we are your go-to place!
With locations in downtown and the Channel District, Westshore, NOHO Square, we exist to provide the essentials, and some luxuries, to urban dwellers in the city of Tampa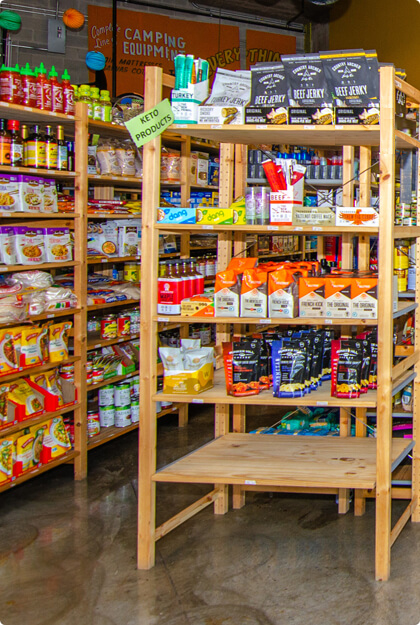 Urban Grocery Store in Channel District Tampa, FL
Many of you know that we first got our start by opening the first urban grocery store in downtown Tampa. As we served downtown residents, we realized a need to bring our fresh, locally-sourced, organic, and vegan foods to Tampa's Channel District too. And with that, we opened our second location in the Channel District.
More Than a Grocery Store
What makes our Channel District location so unique is that it's more than an urban grocery store that provides your everyday staples and specialty foods. After opening the location, we quickly realized that there was a scarcity of liquor stores in the Channel District too. And with that, we saw an opportunity.
Today, our Channel District Tampa location is both an urban grocery store and a liquor store where you can buy healthy food and an eclectic mix of beer, wine, and spirits. You'll find all your kitchen pantry and refrigerator staples at our store, plus specialty food and drinks that you'll be hard-pressed to locate at a chain grocery store in suburban Tampa.
Channel District Tampa, FL Groceries To Go
While we're conveniently located for Channel District residents, we know that not everyone has time in their busy schedules to make weekly grocery trips. That's why we bring your favorite groceries to you. Simply download our Duckdash Delivery app on your iOS or Android device, register for an account, and place your order. We'll schedule a delivery to your doorstep at a time that's convenient for you. Best of all, we can make last-minute deliveries a reality. We're typically able to deliver as soon as 90 minutes after you've placed your order!
Discover Our Difference
If you're in the Channel District and you haven't been to our urban grocery store, you're missing out. Visit us today to discover what makes us unique and special!