We may not be little anymore, but we're still the cute urban grocery store where you can buy all the items you need – and want – from the convenience of your downtown or Channel District neighborhood!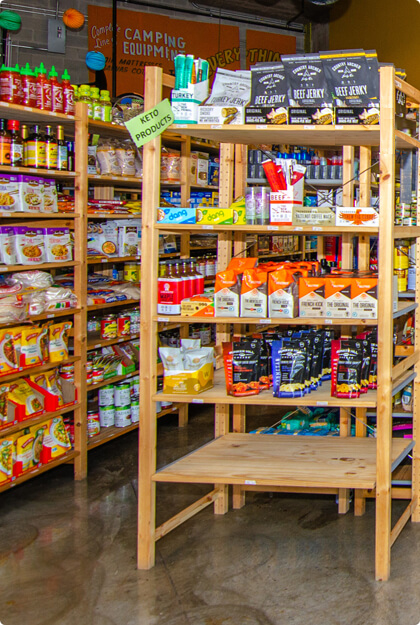 Groceries Tampa, FL
We got our start back in 2011 when our original owners – who lived downtown and were short on eggs for breakfast – wished there was a local place to get groceries in downtown Tampa. Since then, we've expanded our location, opened up a new location in the Channel District, and we're currently working on opening up a location in the Westshore Marina District.
Our Grocery Store is Local and Different
What makes us so unique is that we're unlike anywhere else where you can buy groceries in Tampa.
At Duckweed, you can:
Buy all your grocery necessities, and some luxury items too
Buy liquor, beer, and wine in our Channel District location, which has few other options to purchase alcohol locally
Choose from a variety of vegan food options, including food from our partner Farmacy Vegan Kitchen
Know that you're buying locally sourced foods and goods
Buy fresh, organic food from the convenience of your own neighborhood
A Convenient Place to Buy Groceries in Tampa
We're all about offering local conveniences and delicacies. Our first location in downtown Tampa was the downtown area's first grocery store. We want to make it easy for urban dwellers to buy great, locally sourced groceries in their own neighborhood any day of the week without having to drive across town.
To make it as easy as possible to buy groceries locally, we're open Monday – Saturday from 7 am to 11 pm, and Sunday from 8 am to 11 pm.
In addition to your pantry and refrigerator staples, you'll find a variety of specialty items in our stores, too, including:
Foods from local vendors and international distributors
Honey
Olive Oil
Beer, wine, and liquor
Deli selections (including vegan deli items)
World-famous William Dean Chocolates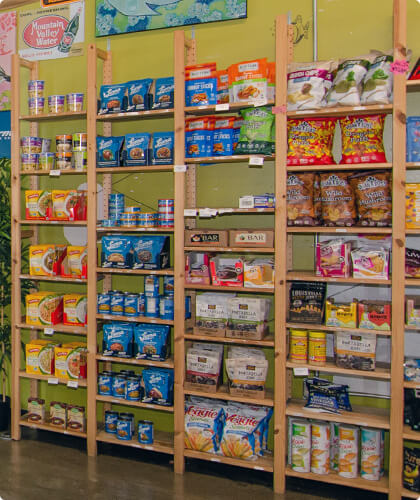 Grocery Delivery Service
While we're conveniently located in downtown Tampa and the Channel District, we know that it isn't always easy to schedule a grocery shopping trip into your busy schedule. That's why we offer grocery delivery services to our customers who place their orders through our Duckdash Delivery app. Whenever you need us, we can take your shopping list and do the shopping for you, and bring fresh, local, and organic foods directly to your doorstep.