In recent years, enjoying an ice-cold beer has become more than a social activity or a way to unwind after a long day of work. The proliferation of the craft brewing industry, and the growing hobby of homebrewing, has made trying out new beer types and beers from different brewers akin to wine tasting. From discovering new local brews to enjoying beer flights and meal pairings, consuming beer has changed for the better!
In addition to being an urban Tampa grocer, we're proud to also be a beer store in Tampa, Florida. Whether you're looking for your favorite domestics, imports, or local craft brews, we've got a wide selection of beers for you to choose from in our urban Tampa stores. Visit us today to see our incredible beer selection for yourself!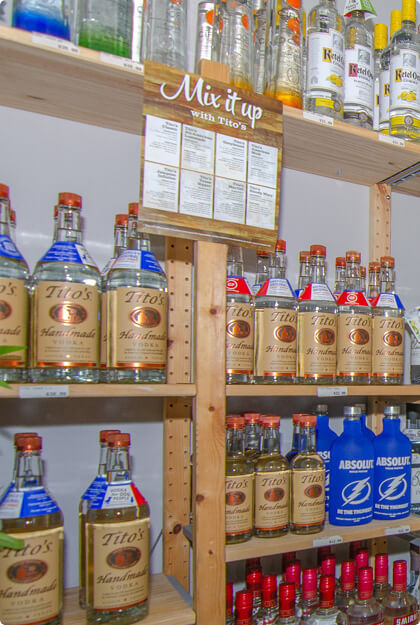 Our Tampa Beer Options
As you would expect from a local urban grocer, we stock all your favorite, well-known domestic and international brews. But beyond the basics, we also offer city residents a variety of craft beer options that you won't easily find elsewhere in the Tampa area. From light brews to hoppy IPAs and everything in between, we've got you covered with a wide selection of beer options that you're certain to love.
Our Duckdash Delivery App Brings Amazing Tampa Beer to You!
Never run out of your favorite brews again! Tampa shoppers ages 21 and older can use our Duckdash Delivery app, available on iOS and Android, to place beer orders to go. Simply download the app from the App Store or Google Play, set up an account, and order your favorite brews that we sell. We'll schedule a delivery to your home for a convenient time for you, and many times we can deliver as soon as within 90 minutes after you've placed your beer order. No more beer runs for you – we do the shopping and the beer running instead!
Live Organic
Live Healthy
If you're looking for a unique and conveniently-located urban grocery store, then we are your go-to place!
With locations in downtown and the Channel District, Westshore, NOHO Square, we exist to provide the essentials, and some luxuries, to urban dwellers in the city of Tampa
Discover Our Tampa Beer Difference
Even if you have your favorite, go-to beer that you love, we encourage you to explore our wide variety of specialty brews. You never know what you'll discover and enjoy! You can begin by visiting one of our stores and perusing our beer options yourself. Pick up a brew that sounds interesting to you, pair it with a meal that you purchase fresh ingredients from our store, and make it a social event! We're certain you'll love our unique selection of domestic, import, and craft beer and find something new that you'll enjoy for years to come!