NOW OPEN ! The store will include everything you love about our downtown and Channel District locations, including a wide variety of locally sourced food including fresh food, organic food, deli selections, and vegan food. Additionally, there'll also be an attached liquor store so you can pick up your favorite beer, wine, and liquor!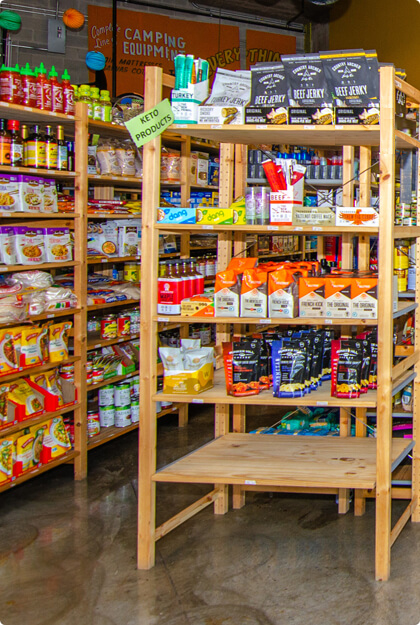 Why Are We Opening a WestShore Grocery Store?
Since our very beginning in 2011, it's always been our focus to provide great, locally sourced, fresh groceries to residents of urban Tampa. We started by opening a location in downtown Tampa, then expanded to the Channel District.
Now, we're opening up a Westshore store to bring our great selection of food and drinks to even more Tampa urbanites. Very soon, you'll be able to pick up great food staples and delicacies in the Westshore Marina District, or have your favorite items delivered directly to your doorstep through our Duckdash Delivery app!
A WestShore Store for You
We're excited to be moving into the Westshore Marina District. Our store will feature all the favorites you've come to know and love that are available at our downtown and Channel District locations. But to make things a little different, our new store will have a slightly different ambiance. The interior will feature a cleaner, higher-end look than what you've become used to at our existing stores. But don't worry. We'll still be offering the same great food, drinks, and alcohol you've come to love and expect from us, along with our excellent customer service! Follow us on Facebook to get more news about our upcoming grand opening, and visit us when we do open so you can see for yourself how our new location will elevate the Duckweed Urban Grocery Store experience!